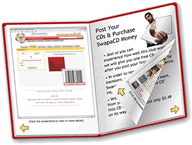 We help music fans Swap, Trade & Exchange Used CDs...
Mail a CD. Get a CD. Every time you ship a CD to another member, you can request one for yourself having it delivered directly to your door! Any album you request is yours to keep, share or trade.


Music Lovers, you are finally home!